Notified by email when this product becomes available
| Features | 420 Basic | 420 Safety |
| --- | --- | --- |
| Lens material | Plastic (Optical Grade Resin) | PC Safety (Optical Grade Polycarbonate) |
| Lens index | 1.56 | 1.59 |
| Anti-break, Shatter-proof Safety Material | | |
| FDA Approved High Impact Resistance | | |
| Lightweight | | 30% lighter |
| Anti-reflective blue light filter | | |
| UV 400 Protection | | |
| High Energy Visible Light 420nm Protection with Anti-Glare | | |
| Smooth, Easy-Clean Surface | | |
| Super Hydrophobic - Water Resistance | | |
| Anti Dust / Dust-repellent | | |
| Scratch Resistance | | |
420 Basic Lenses (Plastic)
Lens features: Anti-reflective, anti-glare coating, UV and High Energy Visible light (HEVL) protection up to 420 nm wavelength, the latest generation blue blocking lens properties without yellowish colour/tint.
420 PC Safety (Shatter Proof)
All features in 420 Basic, made with Anti-Break, Shatter-Proof and Unbreakable safety lens material. FDA certified for High Impact Resistance. The ultimate safety lens option to protect eyes, especially for children. Extra lightweight - 30% lighter than regular plastic lenses.
Need any assistance? Contact us via Chat or Whatsapp: +6012 446 2990
Add Magnification
Digital magnification is designed for use mainly for computer, tablets and screen work.
Add +0.25 magnification boost to help relax your eye muscles from straining when reading, improving clarity and comfort for better near vision accommodation.
Please Note: Recommended purpose as computer glasses. Due to the magnifying effect, it is not recommended for outdoors/driving. Please contact our Customer Service if you need advice whether magnification option is right for you.
What is PD measurement?
Pupillary Distance (PD) is the distance measured between your Left and Right pupil (in mm). Some spectacle RX prescriptions may include the PD measurement.
How to measure my PD manually?
Place a ruler below your eyes, position it similar like the image above. Take a photo using a front-facing camera, or ask someone to help you snap a photo.
The measurement is taken from the center point of your Left pupil (anak mata) to the Right pupil. Contact us for assistance.
SunGrey Photochromic Lenses
Clear Indoors
Optimum protection & Clarity for working on screens.
Semi-Outdoors
Reactive to surrounding light, Medium-Soft & Comfortable Tone.
Sunglasses Outdoors
Darken under Sunlight, filtering harmful UV rays.
Premium UV 420 Blue Light Lens Benefits
UV 400 Protection
Anti-Glare High Energy Visible Light 420nm
Smooth, Easy-Clean Surface
Super Hydrophobic - Water Resistance
Anti Dust / Dust-repellent
Scratch Resistance

Includes Frame Case & Lens Cloth.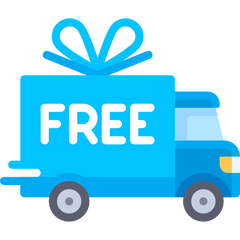 FREE Malaysia Delivery over RM120.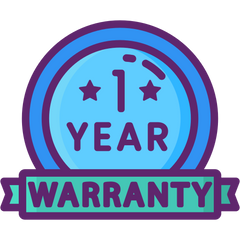 1 Year Warranty included.
HEALTHIER VISION & COMFORT
SaferOptics protect the eyes from blue ray light exposure that is emitted in significant amounts from display screens of various modern technology gadgets such as computer, laptops, tablets, and mobile smartphones.
SaferOptics UV 420 lenses block harmful High Energy Blue Light between wavelengths of 380 to 445nm - not only reduces light scattering and improves contrast, but also increases comfort and reduces digital eye strain.
Too much blue light at night disrupts our body's sleep-wake cycle, causing difficulty to sleep and daytime fatigue. SaferOptics blue light protection promotes healthier and better quality sleep.