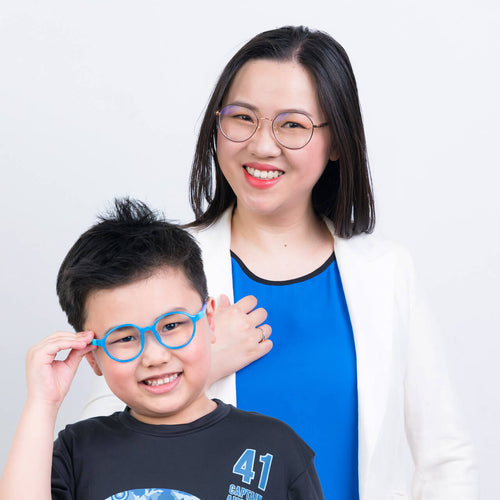 Why Safer Optics?
My name is Shu and I am a mother of 2 active little boys. Like many parents, I am aware of the negative effects from too much screen exposure to my kids' eye health.
We have been running a humble family owned optical lens manufacturing laboratory in Malaysia for more than 30 years. As an independent, professional ophthalmic manufacturer, we produce high quality and comfortable blue light blocking lenses, which has gained popularity due to the many benefits of anti-blue light and anti-glare coating.
I looked for an eyewear brand that parents can trust — that protects, that is safe, and one that kids love to wear. Coming from an optical industry background with years of research and quality assessment, SaferOptics was born.