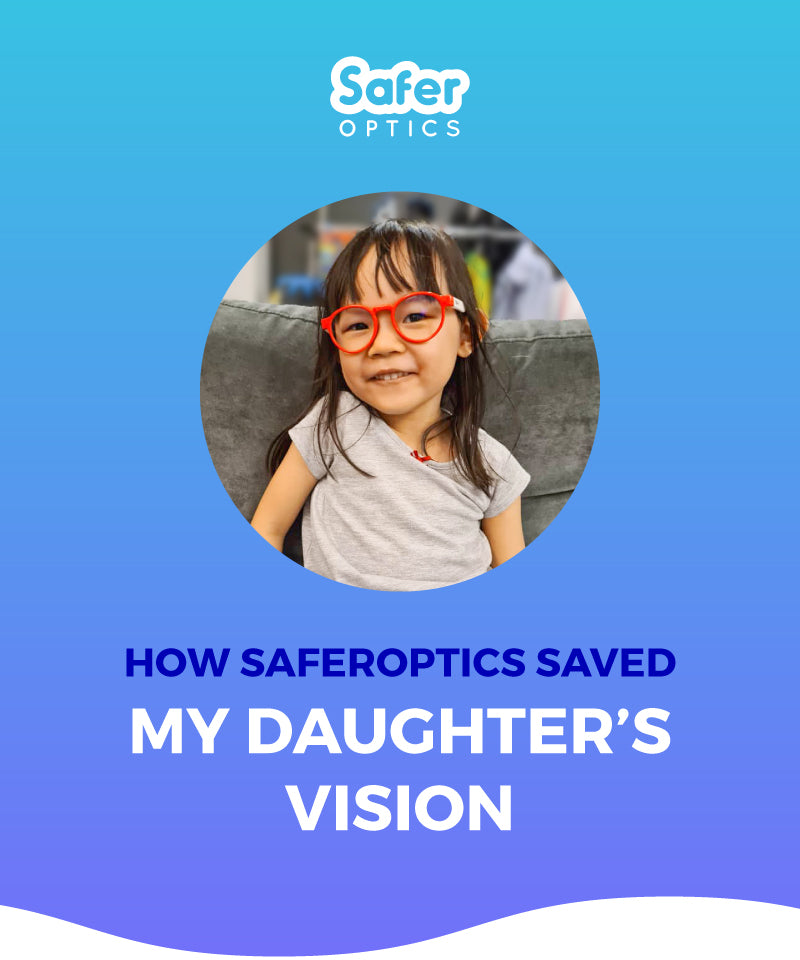 How SaferOptics Saved My Daughter's Vision
As a mom, I was quite skeptical at first. Would these glasses cause harm to my girl's eyes? 👀
As those old aunties say, "Kids shouldn't wear glasses because it will spoil their eyes." Who on earth thought of that? 🤷
Anyway, I loved all the cute designs in SaferOptics kids collection! Till the point that I was in a dilemma as I could not decide which one I should buy. Shu was very patient to advise me and help me pick out a pair for my daughter. She also sent me many pictures to give me an idea of the size and fitting of each style.
When I received the glasses, I let my daughter wear them during screen time. After a while, I noticed that she was blinking more often than usual.
I was reminded of the old aunties saying. "Was it because of these specs?" I suspected. 🤔 I raised my concern to Shu, who promptly advised me to seek consultation from an eye care professional.
Thanks to SaferOptics
I got my daughter's vision checked at an eye specialist. We went through a full paediatric eye examination and found out that my girl has astigmatism. I am now aware of my daughter's blurry vision and needs prescription glasses.
Astigmatism happens due to the irregular shape of the cornea. The eyes and visual system of young children continue to develop up till 10 years old. Therefore, detecting issues such as astigmatism at an early stage is beneficial as their vision can be corrected earlier on.
And the cause of the blinking was from an allergy which was quickly managed before it got worse.
Thank You SaferOptics
Real Life Testimonial by
Roxanne, mum of 5 year old